Visit SCI's Shapeways Shop
for your FULLY PRINTED
Keck Telescope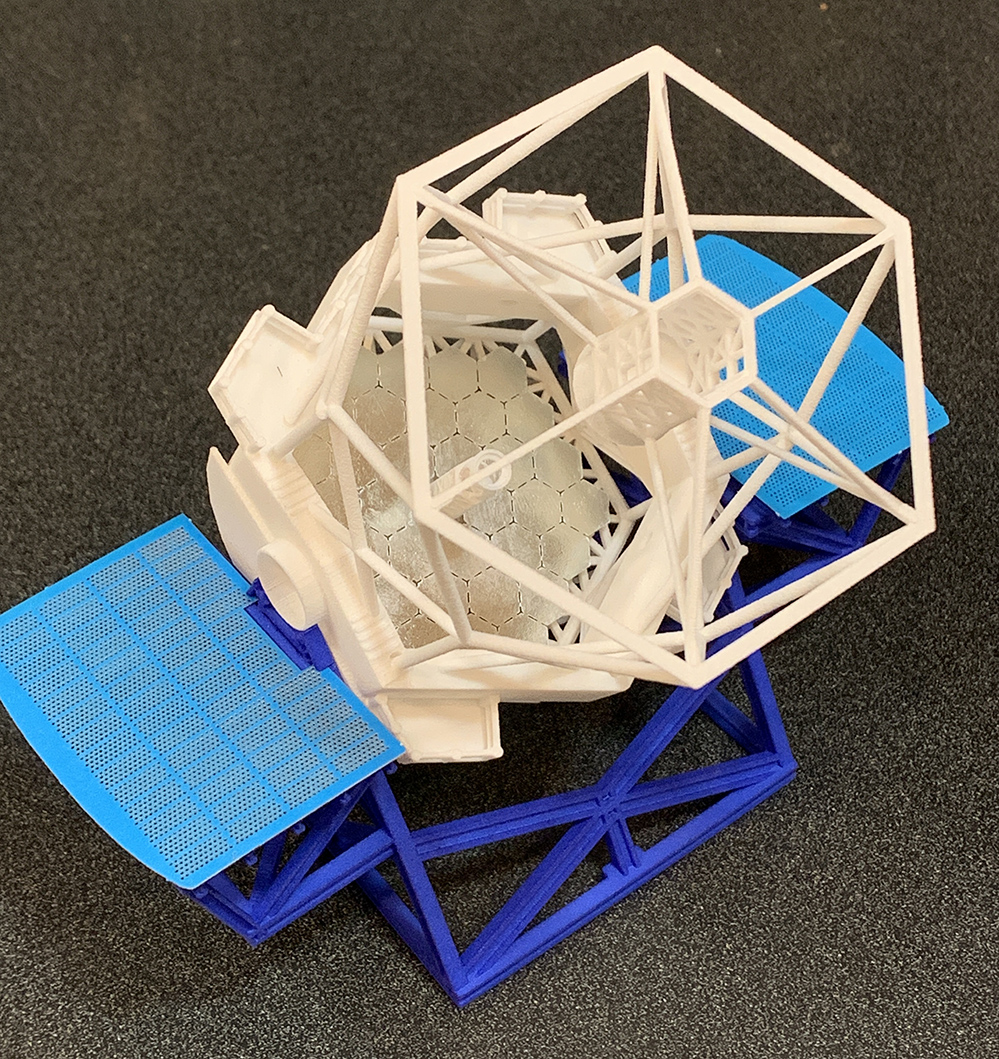 CONSISTS OF THREE ITEMS PRINTED BY SHAPEWAYS ADDITIVE MANUFACTURING: Keck Pier, Keck Lower, and Keck Upper, plus (purchase separately) Primary Mirror and Nasmyth Platforms from the laser-cut Keck Telescope SCI Kit.

THE SCI
Catalog


SCI - QUALITY
3D Printing
Files for Your 3D Printer
And Fully Printed Items
FROM OUR NEW SHAPEWAYS SHOP

Assembly Instructions, Fact Sheets, Presentation Guides
For your SCI Kits


---
SITE UPDATED
2021 MARCH 20


Space Craft® SCIENCE KITs

are certain to delight anyone with a keen interest in space exploration, almost regardless of age. The kits are not simple; they require lots of care to assemble. As such, they offer an "Ah-ha! So that's how it works" satisfaction for the inquisitive. They're popular among students and engineers and scientists, and anyone who enjoys building scale models. They might not be suitable for kids younger than ten, depending on motivation.

By spending an enjoyable day assembling one, you'll learn all the major parts of a real space-exploring machine. You'll understand how it works. And you'll have a handsome scale model for your home, office, or classroom!
We mail you the model's laser-cut parts.
By using pages on this web site for assembly instructions and information (have a look at this sample illustration from a Fact Sheet), you can have a detailed, high-quality, realistic, scale model of an actual robotic spacecraft for as low as $12.95, which includes first-class postage in the U.S. (shipping elsewhere is extra). In addition, we offer 3D print files, and fully-3D-printed items, to enhance your SCIKit models.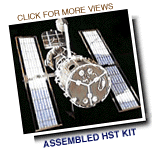 Don't be misled by the low prices.
These scale models are full of intricate detail. Build Voyager (One and Two, outer solar system mariners), Lunar Prospector, Galileo (the Jupiter orbiter and probe), Hubble Space Telescope, Magellan (Venus radar mapper), Mars Global Surveyor, and more. Each one takes several hours of careful assembly using white glue, while you learn just about everything there is to know about these space-exploring machines!

They're made of laser-cut recycled paper. Space-faring craft are designed to have low mass and high strength. SCI takes full advantage of this, reproducing the spacecraft's key design features. This way, we too can use lightweight material. With the high-resolution laser cutting we employ, paper has lots of advantages. We use a special 100% recycled card stock. Lithography and bonded metal foil duplicate proper color and detail, so little or no touch-up is required. Parts are labeled for your convenience. Paper is a relatively easy material to work with, and the glue is non-toxic.

Look! Here are some free educational spacecraft model kits you can download and build... The SCI Catalog has full descriptions of each Space Craft® SCIENCE Kit. Before leaving, be sure to read all about SCI.
---
All spacecraft shown on this site are photos of assembled SCI Kits.