Free Spacecraft Model Kits


Here's a great way to learn about lots of different spacecraft:
free downloadble models. Just follow the instructions at each site.
---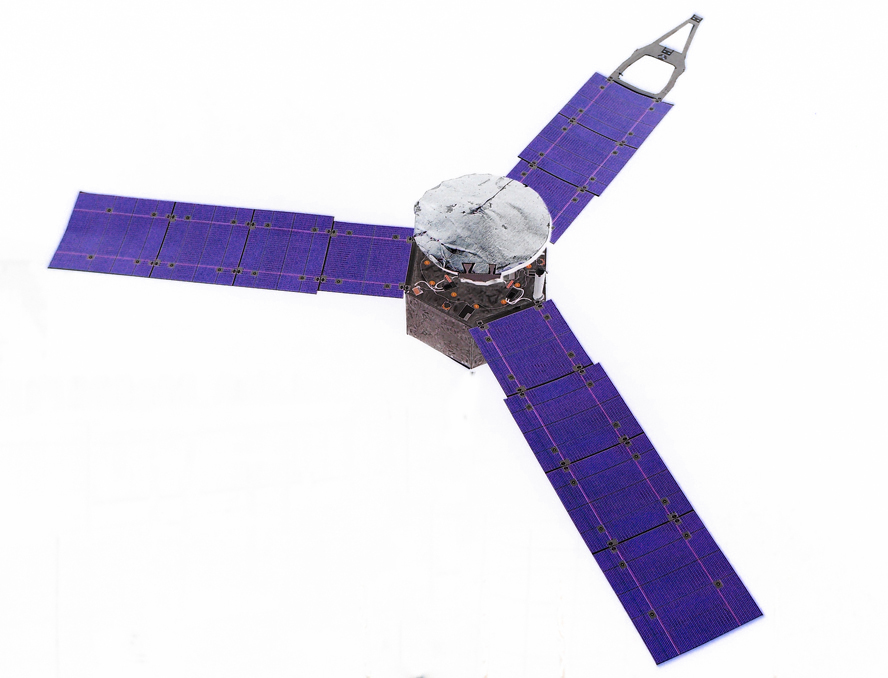 Juno
Build a 1/50 scale model of the Juno Spacecraft, which is a polar orbit around Jupiter. Visit the NASAJuno mission website.






---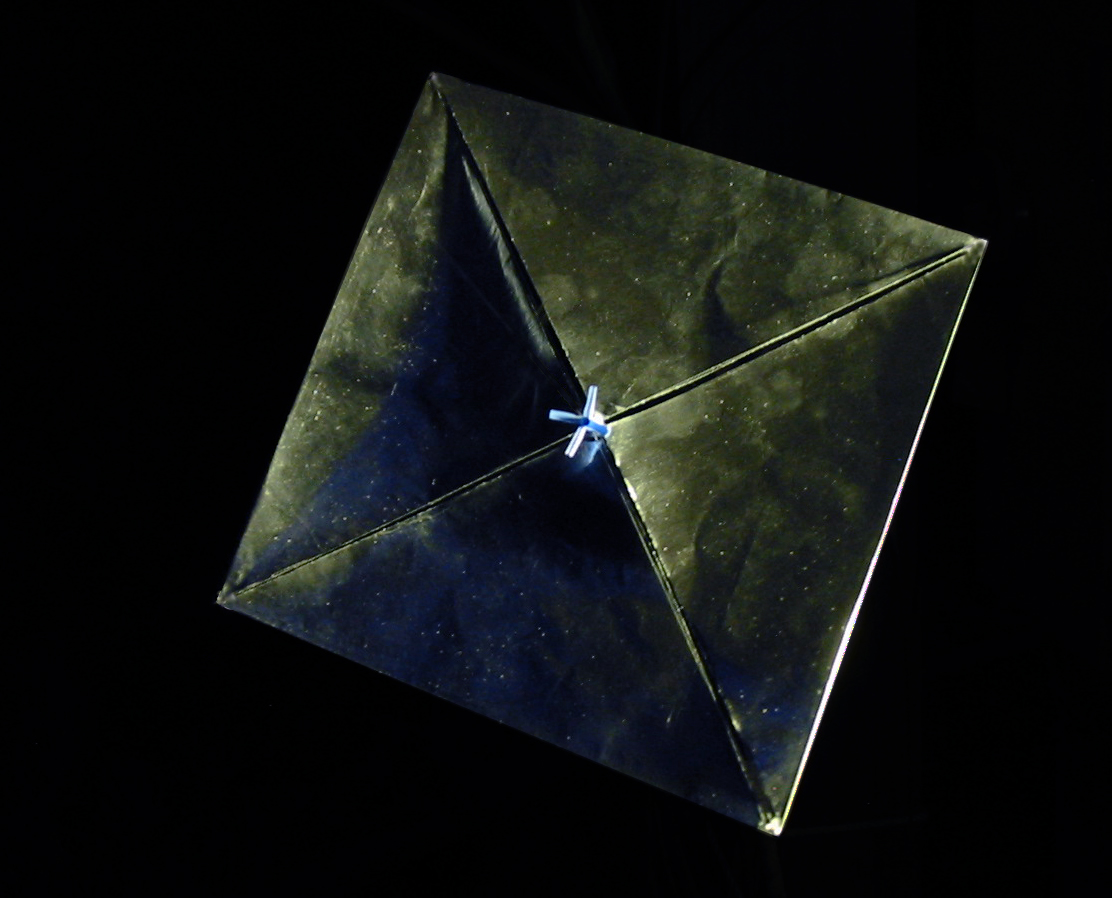 LightSail-1
Build a 1/37 scale model of The Planetary Society's LightSail-1 Spacecraft and learn about the evolving new field of sunlight propulsion.






---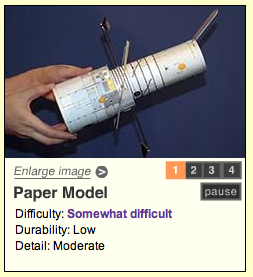 Hubble Space Telescope
This free HST model is from noted paper model designer Ton Noteboom of Rozenburg, The Netherlands. For more information see the http://hubblesite.org.








---
DSN Tracking Antenna
Find out how all interplanetary spacecraft are tracked. Build a mechanically accurate replica of the Deep Space Network's latest design: the 34 m Beam-Waveguide Deep Space Station. Links include a time-lapse movie of the actual Deep Space Station being built near Madrid, Spain. Model kit designs by Dave Doody.






---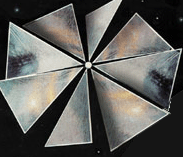 Cosmos-1 Solar Sail Spacecraft
Here's the solar sail spacecraft, designed by The Planetary Society. Two versions are offered. The Advanced Version has articulated solar sails to show how the spacecraft works. The website also provides a basic course in solar sailing. Model kit designs by Dave Doody. The spacecraft was lost due to launch vehicle failure in 2005, missing its opportunity to be the world's first solar sail spacecraft.






---
Lunar Prospector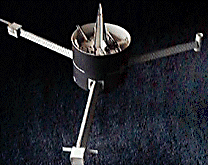 A free, downloadable Lunar Prospector 1/25 Scale Model is available. Model kit design by Dave Doody. The Lunar Prospector laser-cut SCIENCE KIT is available, too, with lots of structural detail, as well as bonded metal foil, and lithographed detail. It's the easiest of all SCI KITs to assemble. Refer to SCI's Lunar Prospector Fact Sheet and Presentation Guide for use with your free model.






---
Stardust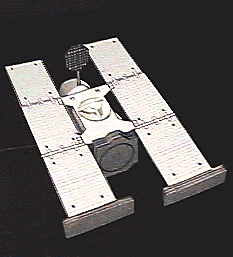 A free, downloadable Stardust 1/26 Scale Model is available. Model kit designed for NASA by Dave Doody.
















---
Cassini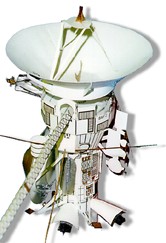 The international Cassini-Huygens Mission to Saturn and Titan used to offer two paper models of the Cassini-Huygens spacecraft which you can download, print onto your own card stock, cut out, and put together. This model (pictured here) is accurate to scale and very detailed, and has sixteen pages of instructions. It was designed for the Cassini Program by Dave Doody. Its scale of 1:37 permits use of the high-density styrofoam High-Gain Antenna piece (HGA) available separately from SCI (click here). Or you could use the 3D-printed Voyager/Magellan HGA. The SCI Shapeways Shop will print one and send it to you for a price. Its feedcone is different from the actual Cassini HGA, though, due to Cassini's radar feedcone.

It's a good thing the Cassini Program is offering these, because Cassini is really too big a spacecraft for SCI to make a laser-cut model large enough to be workable. Cassini launched on October 15, 1997, and orbitied Saturn for 13 years.







---
Galileo
The NASA Galileo Project offered a free model of the Galileo Spacecraft that you can download from the Galileo site free of charge, print onto your own card stock, cut out, and glue together. The extensive assembly instructions are on the Galileo web site. That's an assembled downloadable model in the image at right.

Model kit designed for the Galileo Project by Dave Doody.





---
Pathfinder
The NASA Mars Pathfinder Project is offering a simple, free model of the Pathfinder Lander (Sagan Memorial Station) that you can download, cut out, and glue together. SCI won't be offering one, because Mattel Inc. has exclusive rights to commercial models of Pathfinder.





---
NEAR Spacecraft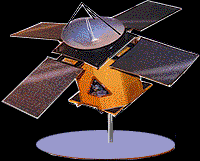 The NASA Near Earth Asteroid Rendezvous (NEAR) project offers free model of the spacecraft that orbited, and then landed on the asteroid Eros. Image shows an assembled model.
---
Pioneer 10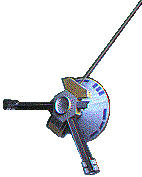 The NASA Pioneer Project is offering a nice, free model of the first spacecraft to leave the solar system. Here's an image of the completed model. Download, print, assemble! The instructions are all on the web site.
---
ACE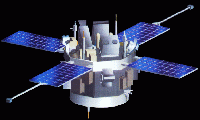 Here's a pair of models of the Advanced Composition Explorer designed by Jan Heirtzler. It's on the to the University of New Hampshire Space Science Group's site. Here's more about the ACE Mission.
---
Yohkoh Solar Observatory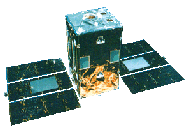 The Institute for Space and Astronautical Sciences of Japan launched the Yohkoh satellite to study x-rays and gamma-rays from the Sun. The project is offering a unique, free model of the spacecraft which you assemble using spacecraft blueprints and components you supply, guided by an online program.









---
Yet More Downloadable Models...
Here are some more links to browse.
The AXM Paper Space Scale Models website has Space Shuttle models and more.

Here's the Mars Climate Orbiter spacecraft that was lost due to a navigation error in 1999.







PAGE UPDATED 2019 NOVEMBER 16